Emerging from the recent boom in the travel industry are many companies offering a variety of travel services.We at Bales Unlimited Inc., realize that you have many choices in your travel plans.This is why we have made it our mission to lead the industry in safe and reliable transportation.
Address: Shumway, IL, 62461
Click here for see the full address
Website: Bales Unlimited, Inc
Phone Number
We are a family owned and operated company offering motor coach and limousine services for over 16 years. We are centrally located allowing us to provide service to destinations both locally and nationwide. Our location also gives us the ability to provide service to four international airports.

Our fleet consists of modern luxury wide-body motor coaches in addition to our Lincoln super stretch limousines, Excursion limo & Limobus. We take pride in owning and maintaining the reliability and safety of our fleet. We have received the Safety Excellence Award on numerous occasions. Whether your travel plans are business or pleasure, we hope to provide you with Miles of Smiles.

At Bales Unlimited Inc., we know that professional drivers are crucial to maintaining our commitment to safety and reliability. Our drivers are screened to ensure that they meet our standards of professionalism and etiquette.

We require our drivers to be accommodating, courteous, well dressed, and always willing to be of assistance. In addition, we take pride in our driver's competency and recognize that the merits of our company are reflected in their excellence.

We encourage all customer feedback and if you have any questions or comments feel free to call, fax or email us!


Contact here


Address and Phone Number
9845 East 1900th Avenue Shumway, IL, 62461



Website: Bales Unlimited, Inc Emerging from the recent boom in the travel industry are many companies offering a variety of travel services.
Mike - our private guide
in Belgium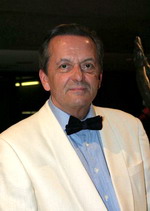 Our Private guide in Belgium has 40 years of tourism and hotel business experienced. Private guide in Belgium Mike able to recognize his guests, and to give them exactly what they expect and to take the appropriate attitude to their personal preferences and needs ( history, arts, sites, nature, local gastronomy, etc) Private tours of this guide in Belgium.
Private guide
in Belgium
is waiting
for you!!!