Chicago Charters Limousine offers luxury transportation whenever and wherever you want to go in beautifully appointed Lincoln Town Car Sedans, current year model Lincoln Town Car stretch and ultra stretch limousines and exclusive new, fully loaded stretch SUVs.They are all-too-happy to answer any questions you might have concerning the Chicago area and they can offer useful suggestions for the best in entertainment and sightseeing highlights.

Address: Aurora, IL, 60415
Click here for see the full address
Website: Chicago Charters
Phone Number
Chicago Charters Limousines provides transportation in either direction to O`Hare and Midway International Airports and all over Chicago, and suburbs. We also offer service to any destination out of state to/from Chicago. Our cars are chauffeured by professional, courteous, friendly and safe drivers who have extensive knowledge of Chicagoland and northwest Indiana
Traveling is stressful enough. Airport Transportation should be efficient, pleasant and dependable. We provide our clients with luxurious transportation to and from O`Hare or Midway International Airport and all area hotels. All major credit cards (Visa, Master Card, American Express, Discover and Dinners Club Corporate Card) accepted.
Corporate and frequent user accounts are welcome!
Fleet Chauffeurs and Limousine vehicles are connected by two-way radio and cell phones, and 24 hour dispatch operations. We strive to provide the best possible service at the most affordable rates by combining comfort, reliability, safety and luxury with affordability.
Wedding Charters and Special Events:
We can provide charters for all occasions. Specialized in Weddings and Proms. We provide decorations, wet bar [sodas and beer], and champagne for Wedding Packages. We participate in neighborhood wedding shows. We provide transportation to theatres, concerts, and sporting events. We have a special three hour Wedding service available.
Corporate Travel:
We provide volume service to satisfy the needs of your entire staff. 24 hour service, 365 days a year. Detailed invoicing for charge accounts for use by your clients and employees. Ability to travel to any destinations to/from Chicago.
Airport Service:
Provide transportation to all major and private airports including DuPage airport in West Chicago and Mitchell Field in Milwaukee, WI. Provide rides to and from O`Hare and Midway Airport for a most economical rates. Toll-free designated line for O`Hare and Midway Airport travelers.


Contact here


Address and Phone Number
3900 Blackstone drive Aurora, IL, 60415



Website: Chicago Charters luxury transportation whenever and wherever you want to go in beautifully appointed Lincoln Town Car Sedans.
Mike - our private guide
in Belgium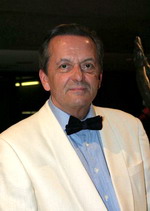 Our Private guide in Belgium has 40 years of tourism and hotel business experienced. Private guide in Belgium Mike able to recognize his guests, and to give them exactly what they expect and to take the appropriate attitude to their personal preferences and needs ( history, arts, sites, nature, local gastronomy, etc) Private tours of this guide in Belgium.
Private guide
in Belgium
is waiting
for you!!!